I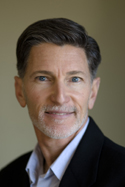 am a licensed Clinical Psychologist with over twenty years of experience treating adults in individual and group psychotherapy. The goal of my practice is to assist you in resolving the issues causing you emotional pain. I employ the most current research and theories of emotional illness while placing importance on the establishment of a secure working relationship.
This web site contains information about my professional services, education and training, and business policies. Since psychotherapy often involves a significant investment of time, effort, and money, you should evaluate this information carefully in order to determine whether I might be the right person to assist you. I hope that you will find this information useful.
Please contact me if you have any questions.
I look forward to hearing from you.
Mark C. Sexton Ph.D.